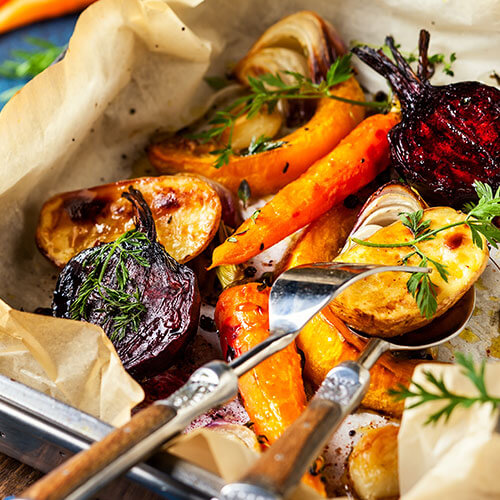 Method
1. Preheat the oven to gas 6/200C (180C in a fan oven) add all the vegetables to a large roasting tin (they need lots of room to roast, if tin too small the veg will steam rather than roast).
2. Season well with sea salt and freshly ground black pepper then drizzle in the oil, add the Canderel Sugarly then toss together using your hands until veg is well coated. Throw in rosemary if using.
3. Put in the oven and cook for about 20-30 mins or until golden brown and starting to caramelise. Remove and transfer to a serving plate.
Cook's tip: Fresh beetroot would be a nice addition – roast it separately for 1 hour then peel and serve with the veggies
Ingredients
1 bunch of carrots, peeled or scrubbed, topped and sliced lengthways
4 parsnips, peeled, topped and sliced lengthways
3 red onions, peeled and cut into eights
2tbsp rapeseed oil
2tsp Canderel Sugarly
Few fresh rosemary stalks (optional)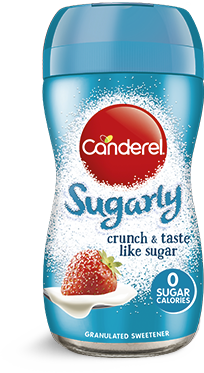 Canderel® Sugarly Nutritionals
Suitable for diabetics as part of a balanced diet and suitable for vegetarians
1/2 Teaspoon = 2g
(Jar contains = 137 servings)
Per Serving
(1/2 teaspoon)
Per 100g
Energy
0kJ
(0 cal)
4kJ
(1 cal)
Fat
0g
0g
of which saturates
0g
0g
Carbohydrate
2g
99g
of which sugars
0g
0g
Protein
0g
0g
Salt
0g
0g