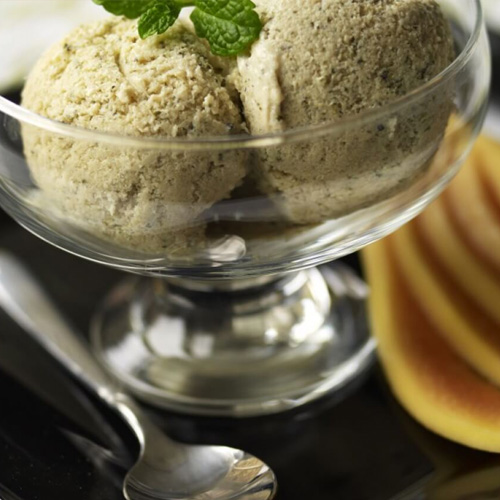 Method
1. Pour all milk and cream into a pan over a medium heat and bring just to the boil then remove from heat (do not let it boil)
2. In a large bowl, whisk together the egg yolks, Canderel Sugarly and green tea for a few minutes, until it thickens. Then slowly pour in the hot milk mixture, stirring as you go.
3. Now pour this mixture back into the pan and sit it over a medium-low heat, stirring, for 10-12 minutes, until it begins to thicken slightly. Do not overheat as it may curdle. Sieve into a clean bowl and cool.
4. Pour into a freezer proof container and freeze for 2 hours then take it out and whizz in a food processor until smooth. Freeze again and repeat until smooth, then freeze until serving. Serve scoops of ice cream with the fruit.
66 kcals per serving

Ingredients
500 ml semi skimmed milk
100 ml reduced fat double cream
3 egg yolks
50 g Canderel Sugarly
1 tsp green tea powder or use contents of 1 green tea bag
Sliced mango and papaya to serve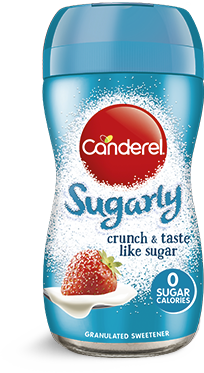 Canderel® Sugarly Nutritionals
Suitable for diabetics as part of a balanced diet and suitable for vegetarians
1/2 Teaspoon = 2g
(Jar contains = 137 servings)
Per Serving
(1/2 teaspoon)
Per 100g
Energy
0kJ
(0 cal)
4kJ
(1 cal)
Fat
0g
0g
of which saturates
0g
0g
Carbohydrate
2g
99g
of which sugars
0g
0g
Protein
0g
0g
Salt
0g
0g