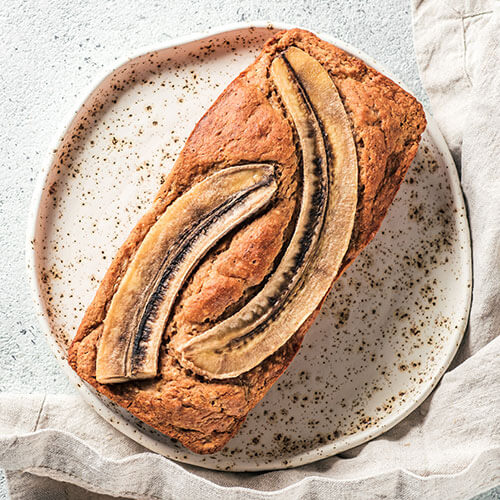 Method
You will need a 450g/1lb non-stick loaf tin
1. Preheat the oven to 180C.
2. Add all the ingredients to the mixer bowl of the food mixer then beat until all combined. If it is too stiff loosen the mixture with a few drops of milk and mix again.
3. Transfer mixture to the loaf tin and put in the oven to bake for 50 mins – 1 hour until golden and cooked through.
Tip: the key with this cake mixture is to use really ripe bananas
140 Kcals per serving
Ingredients
2 overripe bananas
80g Canderel® Sugarly
(or 20g Canderel® Granules)
170g self-raising flour
1 tsp baking powder
170g low fat spread
3 eggs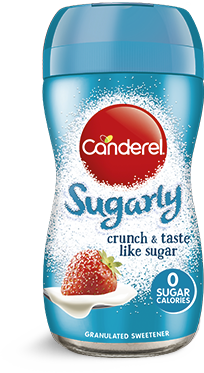 Canderel® Sugarly Nutritionals
Suitable for diabetics as part of a balanced diet and suitable for vegetarians
1/2 Teaspoon = 2g
(Jar contains = 137 servings)
Per Serving
(1/2 teaspoon)
Per 100g
Energy
0kJ
(0 cal)
4kJ
(1 cal)
Fat
0g
0g
of which saturates
0g
0g
Carbohydrate
2g
99g
of which sugars
0g
0g
Protein
0g
0g
Salt
0g
0g